By Travis Fedschun, 1-21-19, at Fox News:
Three men were killed and two others were injured after dozens of shots were fired by a homeowner in Texas during a home invasion early Sunday, officials said.
The incident happened around 1 a.m. in east Houston after five men wearing ski masks broke into the home, police told KPRC.
The male resident inside then grabbed his weapon and opened fire at the men.
"The homeowner appears to have defended himself," Houston Police Department homicide detective Travis Miller told KTRK-TV.
A shootout then took place between the groups, according to police.
"We have multiple, multiple shell casings from several different types of guns," Miller said.
A neighbor told KTRK he heard the shots and went outside to make sure he wasn't dreaming.
"I heard around five or six gunshots," he told the television station. "I'm pretty sure there were more before that."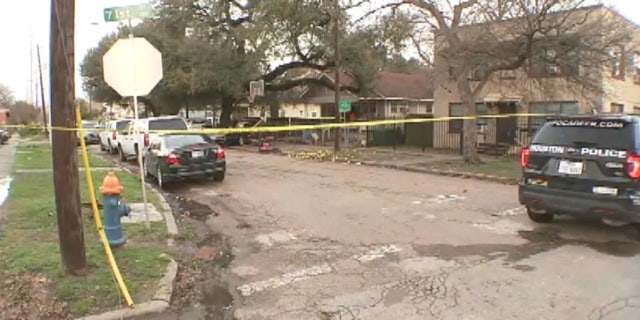 One of the suspects was found dead in front of the house, while the others fled in an SUV and on foot. Police told KPRC that the SUV crashed into a pole nearby and a second suspect was found dead inside.
A third suspect who was in the SUV fled, collapsed in the street, and later died, KPRC reported.
The fourth and fifth suspects, who were also injured in the shooting, were taken to the hospital. The incident remains under investigation by police, who did not release additional information. The homeowner was not injured.
~~~~~~~~~
If I thought she would actually see it, I'd send this to Dianne Feinstein as well as some of the other gun grabbers in our government.
The story doesn't say what type of gun(s) the owner had or if those guns used clips, magazines or whatever, but if this homeowner had been saddled with the limits the Dems want put on weapons, there's no way he would have come out of this alive, and certainly not unharmed.
My guess is he had more than one weapon which is a good thing, because when the odds are five against one, you need all the firepower you can get your hands on.
This man must have exceptional aim and an angel or two on his shoulder. In a gunfight, we want him on our side.
~Kathy
---
---
Categories: Political