By Staff writer at Full Measure, 10-22-17: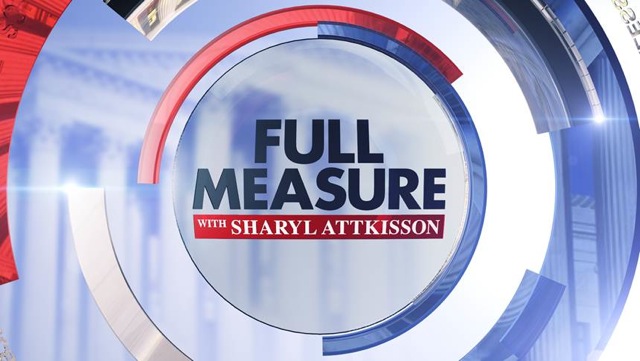 American homes in Houston, the Florida Keys, and Puerto Rico, are not the only things underwater this season, so is the entire National Flood Insurance Program, or NFIP. The Hurricanes accounted for an additional $16 billion in claims to the NFIP, which was already nearly $25 billion in debt before the storms hit.
Steve Ellis, the Vice President of Taxpayers for Common Sense, thinks it's high time that the flood insurance program gets reformed, to stop subsidizing risky building.
Steve Ellis: the fundamental responsibility of government is to protect their citizens. But here you have a program that's subsidizing people to actually build in harm's way to stay in harm's way.
Scott Thuman: Are you saying that they're almost encouraged to keep building in places that they're at high risk?
Steve Ellis: Absolutely. Basically this program is subsidizing people to rebuild and stay in these areas.
Scott Thuman: Because it's so cheap.
Steve Ellis: Exactly.
Scott: Just how cheap? Nationwide, the average flood policy through the program costs only $712 a year, according to the Natural Resources Defense Council. Cheap rates lead to hefty payouts, and multiple claims. According to a recent report by Pew Charitable Trusts, there are 150,000 insured homes that have flooded at least twice. They represent only 1% of the properties in the program, but account for up to 30 percent of all payouts, at a cost of $12.5 billion.
Steve Ellis: Exactly, they make up a disproportionate amount of the losses even though they are a small number of the properties in the program.
Scott: Well how are we not fixing that?
Steve Ellis: Well it's never politically popular to actually raise somebody's insurance rates and then also there is a kind of an American shake your fist at Mother Nature and we will rebuild sort of aspect there as well. And so we just were big hearted people but we can't afford to be soft headed.
And can't keep affording big bailouts, Ellis says. On the House side, Congress voted to forgive 16 billion dollars of debt incurred from recent hurricane claims. So lesson learned? Not exactly. Mick Mulvaney, the Director of the Office of Management and Budget, wrote to the Senate,
"The NFIP is simply not fiscally sustainable in its present form. The White House wants major reforms: no coverage for new homes in flood plains. No subsidized rates for people who can afford to pay market rates. And no coverage for extreme repetitive loss properties."
But those reforms weren't included in the House bill. And until reforms are made, Ellis says the program creates a vicious cycle, for the homeowner and the taxpayer.
Steve Ellis: You know I'm not here to say you can't build. It's just we shouldn't have to subsidize you to build and to rebuild in those areas, and so those are the sort of issues, it becomes less about what people do on their property and becomes more about what is the federal government, what is Uncle Sam or sometimes Uncle Sucker, doing to subsidize high risk development.
~~~~~~~~~
"Well, how are we not fixing that?"  Because our government doesn't fix things or even change things, instead they just throw more money at it – our money.
For years, we've subsidized the rebuilding of homes after the Mississippi River floods her banks and after every hurricane that's hit our coasts rather than try to discourage homeowners on rebuilding in flood plains, or at the very least, make the homeowner responsible. Why? Because subsidized voters are loyal and politicians want to be re-elected over and over.
Ellis says it's the government's responsibility to protect us, and he's right – but only from our enemies, not from Mother Nature. If you take the risk of living in a flood plain, then it's only right that you take the financial responsibility that goes with it.
~Kathy
---
---
Categories: Political